Liverpool attacker Sadio Mande  is fast-moving to legend status at Anfield after he dunks on Man Utd while on international duty with Senegal.
Sadio is a Red. Liverpool forward Sadio Mane displayed his loyalty to the Kop yesterday as he went out of his way to slam Man Utd while featuring for Senegal on international duty.
The 26-year-old hero was appearing for Senegal when he approached a portion of his national team's fans who were holding a banner at the side of the pitch.
The banner featured his Senegalese teammate Kalidou Koulibaly  in a Manchester United kit; pleading for the highly rated Napoli defender to transfer to Old Trafford in the summer.
Mane clearly didn't like that suggestion and made a bee line for the fans only to give them the big thumbs down along with a cheeky Sadio smile.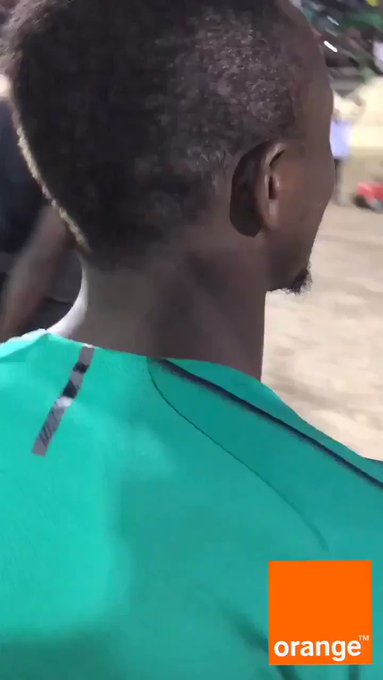 Sadio Mané's thumbs down reaction when he saw the fan's banner "Koulibaly, Come to United". What a legend.
Liverpool have shown interest in Koulibaly in the past and you know Mane would love to see his friend pair up with Virgil Van Dijk at Anfield. That pairing would be the fastest, strongest center back duo in the league (or ever?).
During both the Reds' Champions League group games with Napoli earlier in the year, Liverpool fans on Twitter were imagining the two defenders as red wall for the next few years.
Koulibaly is one of the top names being mentioned.